About NAGFA™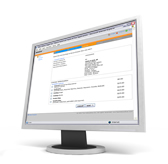 NAGFA™ is a comprehensive web based application that will allow you to gain full control of all aspects of your Tribal licensing program. Since our application is a web based application, there is no expensive hardware or software purchase. All you need is an active internet browser for the NAGFA™ Licensing application.
With this intuitive licensing application you will immediately be able to:
Generate, track, and manage all of your tribal licenses and permits.
Maintain total control over your licensing revenue.
Improve your compliance program.
Enhance your wildlife management efforts.
Make more intelligent decision through comprehensive reporting features.
Contact us today to arrange a demo or learn more about how to take control of licensing program.
NAGFA™ is developed by Tao Interactive Inc.